Previous Website: www.ScriptureFirst.net (many files still there)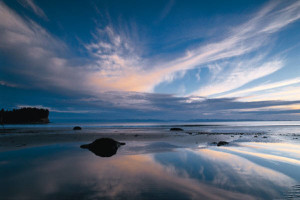 Importance of History (Reflections entitled, "The Hanging of History")
Bible Background
1. "The Truth" versus "the Lie"
2. Studying Daniel and the Revelation
3. Other Studies on Bible Themes
---
Seventh-day Adventist History
3. Flow of Landmarks in Advent History
4. Other Studies in SDA History
---
Master List of Files (a work in progress; search the files on the site)
---
Latest Additions (last 12 months; most recent on top)
A 5-page paper entitled "Reflections on the Year 1876" is now found on the Timeline page under 1876. In This has important relations to two of my previous papers posted under "Word or Phrase Tracing" on my page "Other Studies in SDA History" (the "Free-Lovism, Free-Love, Unholy Spiritual Love" and "Nature Above God?" papers).
As the fundamental principle of the Great Controversy between Christ and Satan, that of authority, builds in importance, in light of the events of the last half of 2017 within the Seventh-day Adventist Church, the study paper given October 2006 is increasingly pertinent: "The Gospel Principles of Leadership and Early SDA History."
See latest version of the 24-page Adventist History syllabus. (Updated 16 December 2017)
Added links (16 December 2017) to my 16 audio recordings and 17 blogs on Light Bearers' web site, and 14 Sabbath School commentaries on the 1888 Message Study Committee' web site
See Links page for latest additions; most recent is November 2017 paper "Kenosis Applied to Male and Female Roles in the Light of Agape" on the Gospel Study Group web site.
The Love and Faith Story (18 September 2017) NEW. YouTube video from Herghelia. More info on "Other Studies on Bible Themes."
Nature Above God? (30 May 2017). More info on "Other Studies in SDA History"
"Be in Health" Series, Nairobi: "Health in Light of the Gospel" (6 May 2017).
1: The Truth Shall Make You Free
2: Understanding the Roots of Fear
3: The Light of the Gospel
4: Be in Health
5: Joy in the Law
6: Our Source of Love
7: Avoiding Counterfeits
8: Swallowed Up
A Brief on the Faith of Jesus (15 September 2016; updated 29 July 2017, 10 August 2017). More info on "Other Studies on Bible Themes."
Ellen White on Three in Godhead (5 December 2015; updated 23 January 2017). More info on "Other Studies in SDA History."
Last Site Update: 23 January 2018